[column size="1-2″ last="0″] [heading]Texas[/heading]
[/column] [column size="1-2″ last="1″] [AdSense-A] [/column] [divider top="0″]
[heading]Texas Small Claims Court[/heading]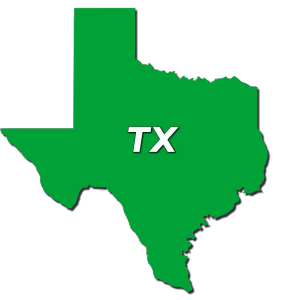 Court:  Small claims cases are filed in the Small Claims division of the Justice Court.
Jurisdictional Limit:  $10,000.00
Answer Period:  Defendant may file an answer on or before 10:00 am on the Monday after ten days from service of process.
Attorney Representation:  Texas allows attorney representation in small claims court.
Eviction Cases:  Eviction cases cannot be filed in small claims court.
Jury Trial:  Either party may demand a jury trial at least one day before the hearing.
Statutes of Limitations  (Tex. Civ. Prac. & Rem. Code § 16.001 et seq.)
– Written Contract:  4 years
– Oral Contract: 4 years
– Personal Injury: 2 years
– Real Property: 2 years
– Personal Property: 2 years
Forms & Information: Click Here 
[divider top="0″]
[heading]Texas Superior Court[/heading]
[column size="1-2″ last="0″]
Texas Superior Court Rules
Texas Rules of Civil Procedure
Texas Rules of Discovery
Texas Rules of Evidence
Texas Research Portal
[/column] [column size="1-2″ last="1″]
Texas Superior Court Forms